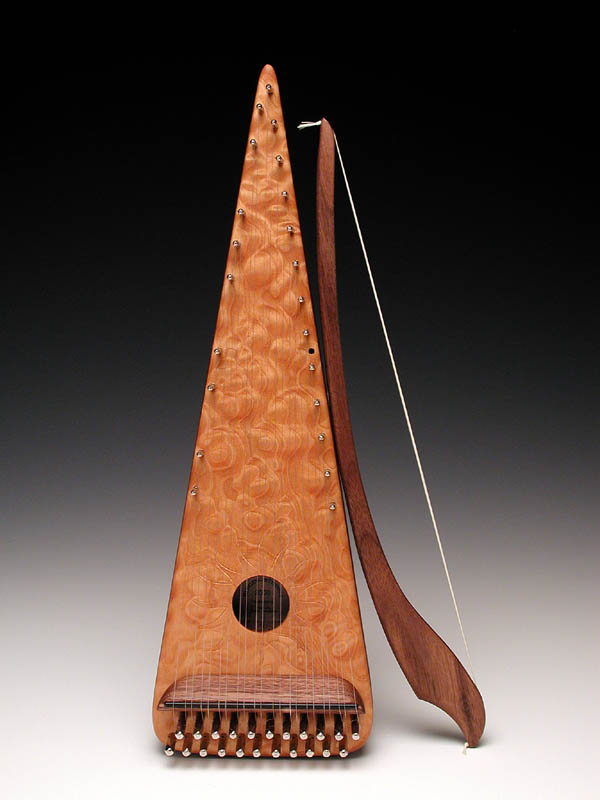 Ringing Strings Bowed Psalteries  

handcrafted by Rick Long

Clinton, Tennessee

(865) 660-4026   psalteryman@gmail.com

I am pleased to be able to offer private lessons on how to play the bowed psaltery.  The lessons will be at my home/workshop in East Tennessee about a 30 minute drive north of Knoxville.

One on one instruction is a great way to learn to play any instrument, especially one there's not a lot of printed material that teach you proper technique and care, like the bowed psaltery.

It doesn't matter whether you bought your psaltery from me.  I can help you through the things that have troubled you and show you, step by step, how to solve any problems you may be having.

You can also use this time to try out any of the psalteries I build.  This would be good for someone that has seen or heard the bowed psaltery and wonder if they would be able to play and care for it.

I can teach you  -

Tuning

Rosining Your Bow

Bowing Technique

Learning Tunes

Things You Should Practice

Finding Tunes to Play

Learning a special song you may want

Getting the Best Sound

Playing Harmony

Adding Expression to Your Playing

Double Bowing

Psaltery Care

I've been building and playing bowed psalteries since 1980.  I've learned a lot over the years and I'm willing to share that knowledge with you.

We can start with a one hour lesson and see from there how much into detail you would like to go with more lessons.

If you would be driving a long distance we can schedule a longer period of up to four hours.  I'll leave that up to you.

  My schedule is pretty flexible.  Send me an email or call me (865-660-4026) to discuss date and time you would like to start and I'll add it to my calendar.

The price of the lessons are $25 an hour.  You are welcome to bring a friend, if you know someone else that is interested in the bowed psaltery, for an additional $5 an hour.  If you split the costs that would be $15 each. 

Copyright Ringing Strings Music 2004-2019  All Rights Reserved